Well, that's not really true. Leaves are very complex in structure, design and makeup, not to mention what they contribute to the life of a tree. But my crazy life of late has slowed down and I can now take the time to do simple things like get up close and personal with a leaf. Such a pleasure!
Barrie and I spent a couple of days at Milford House last week to celebrate his birthday. If you need a get-away (no internet!) I highly recommend checking it out. Although closed for the season, they have three cabins that are winterized and you can make arrangements online or by phone to stay there. We were in Buckshaw ($130 night–great value!)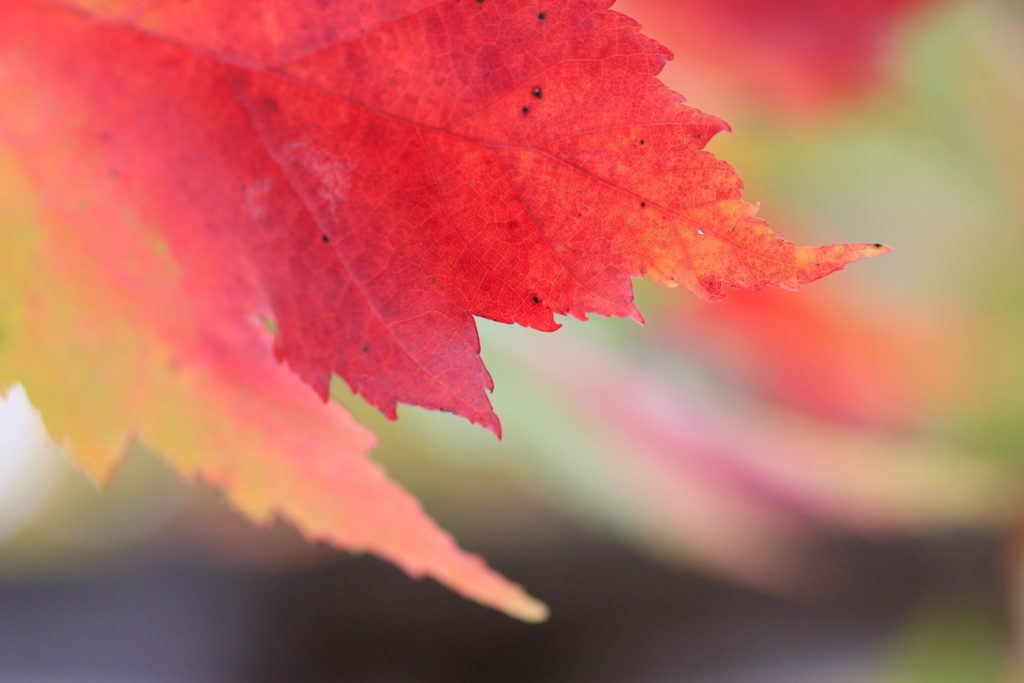 Meanwhile, the woods and wilderness will factor heavily in my plans between now and Christmas. Heading to Quinan Lake and Big Gull this week for a few days on a paddling trip with three friends. Later, will head to The Shack off and on during November. Time to recoup and reflect. Also hope to get some essays ready to submit. Decided to take the plunge into the literary world.
That's a lot more scary than meeting a bear in the wild.