Wowzas! Grab a cuppa and listen up to poet, children's writer and essayist Virginia "Ginny" Boudreau as she gives us a behind-the-scenes peek into her writing life. You'll find her post loaded with inspiration and laced with writing tips.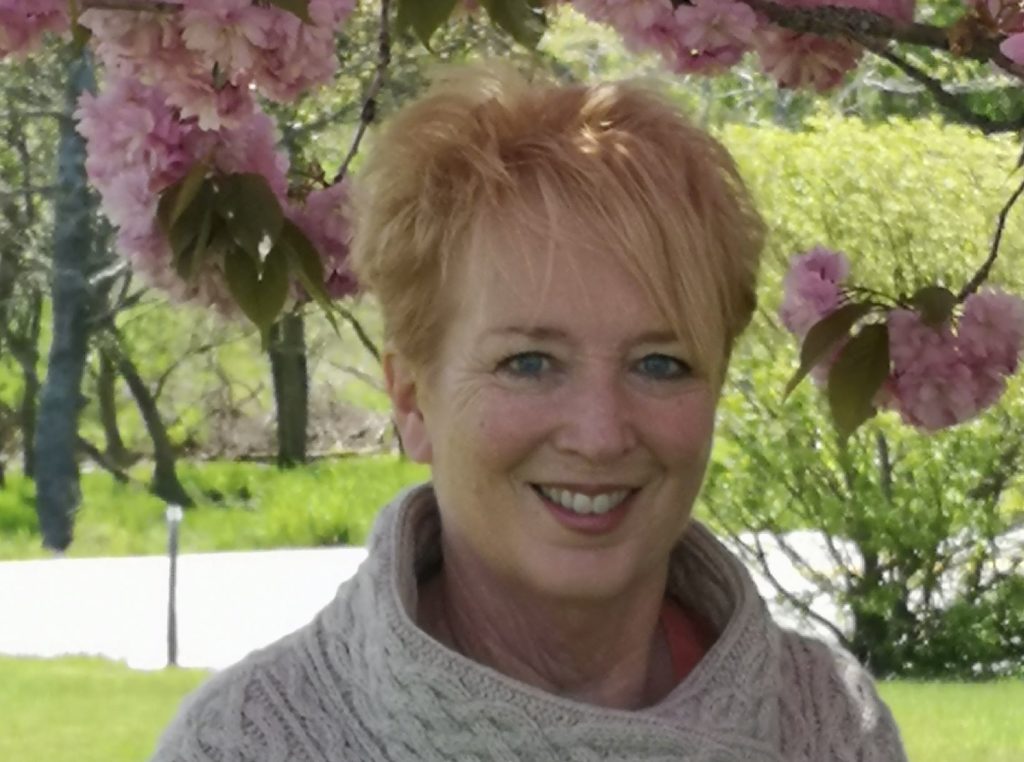 When our dear friend Sandra asked me to share some of my ideas about writing in general and the use of prompts in particular, I will admit I was a bit daunted. Isn't it funny how we can put thoughts out there via journals, magazines and anthologies and then get nervous when publication takes us a step closer on the "up close and personal" front? However, it's a real honour. If you can bear with me for a bit, I'll first explain how this invitation has caused me to ponder the role of writing in my life, and that, in itself, was both validating and strangely satisfying.
I'd venture the process serves as the one constant joy that both feeds and makes me hungry for more. It challenges and puzzles, it encourages digging deeper like nothing else does, and it is this constant striving for clarity that is most addictive of all. Writing provides a sense of purpose and inner peace, and the heady merging of mind body and soul that magically occurs when all facets are present and accounted for can be compelling motivation, indeed. But, where does one come up with the constant source of inspiration? We'll look at that later, but first I'll share where my infatuation came from, way back when.
My father had a deep, rich voice and every night he'd read to us at bedtime. When it was my turn to choose I always wanted poems. The rhythmic language and magical imagery always captured my imagination. I could never get enough of it, particularly the work of Walter de la Mare and Christina Rosetti. Those golden moments, the happiest I shared with him, shaped my love of words more than any other single factor, and I'll always be grateful for that.
I was a young teen when I noticed I was choosing to spend much of my leisure time either writing or talking about it with a couple of like-minded friends. Let's face it: it's just not everybody's cup of tea! In high school I was blessed with an English teacher, John Forsythe, who believed creative expression was a gift we could give ourselves and he taught us to look at the world in new ways. We spent the year composing what he referred to as "condensed thoughts" and a book of our collected reflections titled "…and the earth laughed" was created. That was a powerful thing for me–to see our young thoughts harnessed and put out there. He taught us a great deal about the editing and revision process without ever calling it that and his classes were pure pleasure for those of us who shared in his passion for language and the singular impact it can have on the lives of others.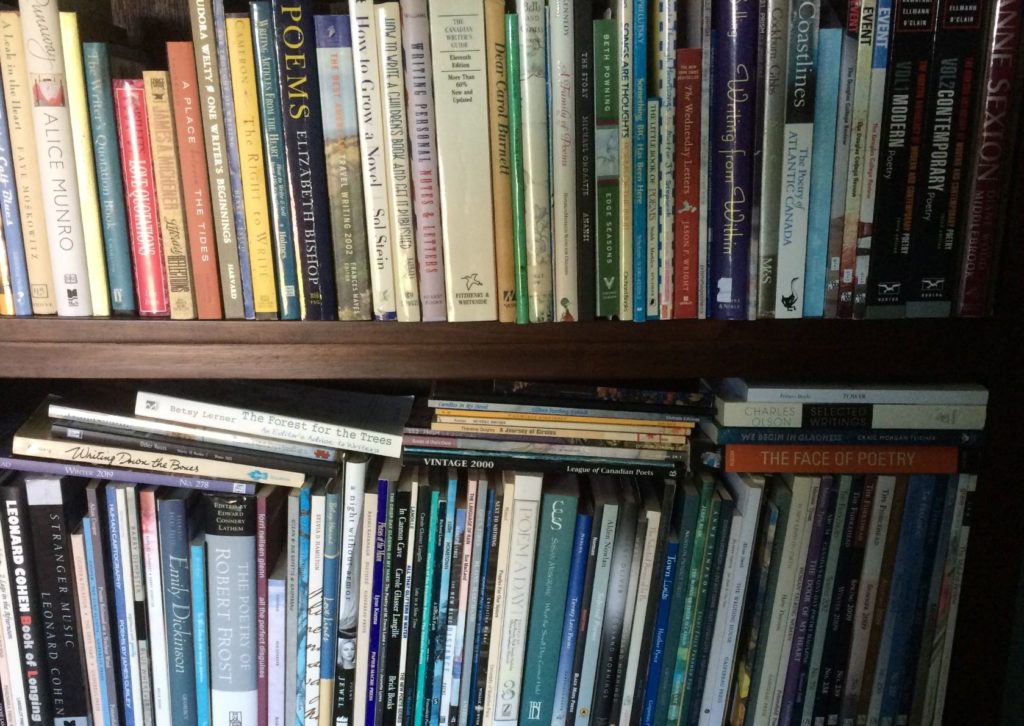 Distilling language to shape meaning, images, and story is exciting and I never fail to be amazed at the capacity of words and all the ways they can make humans think, feel and remember. Poetry was hugely instrumental in helping me to process and work through the grief associated with the premature loss of my mother. Wanting to learn more, I attended Maritime Writer's Workshop in 1995. A week of mentorship with Richard Lemm and Lesley-Anne Bourne in the company of others who were similarly smitten made me understand I needed more of that type of stimulation to be genuinely happy in my own skin.
Luckily for me, Mark David Gerson offered a writing workshop in Yarmouth in the fall of the same year, and that's when the "Write Away" group was born. We began with six enthusiastic members who got together on a regular basis to share exercises and thoughts. We were all just learning but it made quite a case for "the blind leading the blind." Though we knew next to nothing, it was at least enough that our skills saw substantial growth. Starting with the ground rule of commenting only on strengths was key. By focusing on the positive in those earliest meetings (what we liked, the ideas, or images that particularly resonated) helped us gain the confidence we needed to continue sharing our work. Gradually, we became more daring, posing questions or suggestions, until we were engaging in authentic workshopping. It was a total rush! The unflagging support and enthusiasm was such that we cultivated the courage needed to begin submitting work. I could never underestimate the power of that group; the total trust and sense of elation that came from simply getting together and challenging ourselves.
I was over the moon when my first poem was picked up by The Amethyst Review. By 1999, I had nine publication credits and had placed first in two competitions: South Shore Writer's in 1998 and Cranberry Tree Press (Ontario) in 1999. I was aiming to have a book out by the time I was forty and it was going to be called "Roses in the Closet." Well, we all know that sometimes life has a way of getting in the way, at least it did for me. Though I stopped submitting and even writing in earnest for a period of years I continued attending meetings. The group had evolved somewhat too and become quite fluid. There were many new members coming and going and I found myself longing for the focused intensives we used to have. Four of us with similar mindsets soldiered on, and really pushed ourselves to meet goals and often attended the dynamic community group as well.
I continue showing up at my keyboard for the simple love of it, but let's return to that earlier question regarding finding sources of inspiration. Prompts have always served an important role for me. Sometimes they become springboards for pieces I'll choose to polish and eventually submit but regardless, they'll often they take me to surprising places where I never would have ventured otherwise. When Sandra and I were sharing the fruits of daily prompts from Natalie Goldberg's Old Friends from Far Away we adhered to the rule of writing SOMETHING in response to each starter and we followed them in consecutive order. No peeking ahead allowed! Some days we were amazed by what turned up on the page; others not so much, but we showed up. As anyone will tell you, that's the most important part of all.
That was a few years ago and I'll still say it was the most valuable activity I've ever completed as a writer. I think it's because I simply needed to dig deep on those days when the prompt didn't immediately speak to me. And then, THAT begged the question: "Why not?" Often, it was because I just did not want to go where it was leading. Because I'd committed myself, I pushed … and surprisingly, produced work that ended up being more authentic and meaningful than earlier pieces where I tiptoed around a subject. Many of those responses I chose to develop further, if not right away than later after they'd had time to sit for awhile.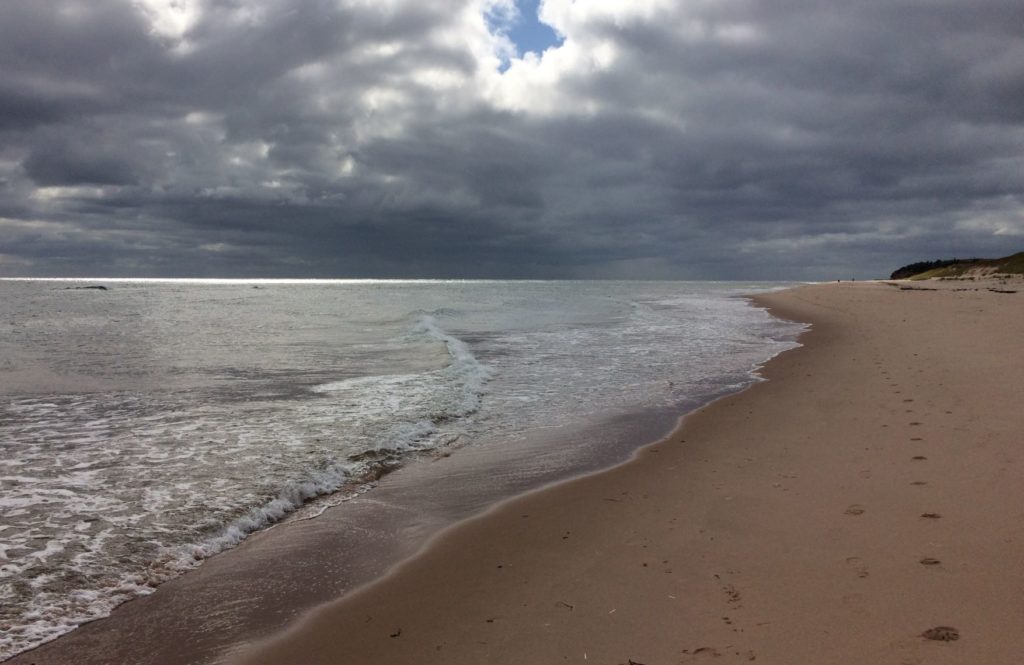 My favourite prompts came from the Natalie Goldberg resource referenced above and there are also excellent jump-offs in the books: Escaping into the Open: The Art of Writing True by Elizabeth Berg and Crafting the Personal Essay: A Guide for Writing and Publishing, edited by Dinty Moore. Also, I've used many from the Author's Publish Compendium of Writing Prompts- Final- PDF4PRO downloaded directly from their site as a free offer. If you sign up for their newsletter, you will find some amazing (often obscure) opportunities posted at least once a week. A good number of my publication credits can be directly attributed to their submission calls. Breaking Through to Brandon appeared in the Solver's Column of the New York Times last year.
This essay was seeded from an old prompt that directed us to consider the role of puzzles in our lives. When Author's Publish submission calls came out, I already had the bones of a piece in my file. All I needed to do was shape it to the cited requirements, say a prayer, and hit "SEND," no query necessary. And that's how an innocuous daily writing exercise can become an actual article that appears in the New York Times. There are no words to describe my excitement.
Two other favourite sources of possible opportunities have come about compliments of Freedom with Writing and the Erica Verillo newsletters, also free subscriptions. Many of the calls are international and they cover a huge range of material; everything from Science Fiction to Erotica, from requests for poems to academic papers, most with specific themes. I just skim through them and if anything twigs, I go back to my stored files. It's been surprisingly productive! I've had a children's poem appear in Balloons Lit Journal for children (Hong Kong) and another accepted for future publication in Cricket (US). I've had mainstream poems appear in Firewords (UK) and flash CNF in TNQ and Grain (Canada) and all of these can be traced back to prompts! Here are a few of my favourites:
Cottage Window (poem)
Bluff (essay, p. 28-29)
The audacity of hope, indeed (essay p. 35-37) 
So, Marion Roach Smith (author of, The Memoir Project: a Thoroughly Non-Standardized Text for Writing and Life): though I'm in absolute awe of your ability, I'm not ready to throw in that particular towel yet; I've had too much fun with the lowly prompt to even consider banishing it from my practice.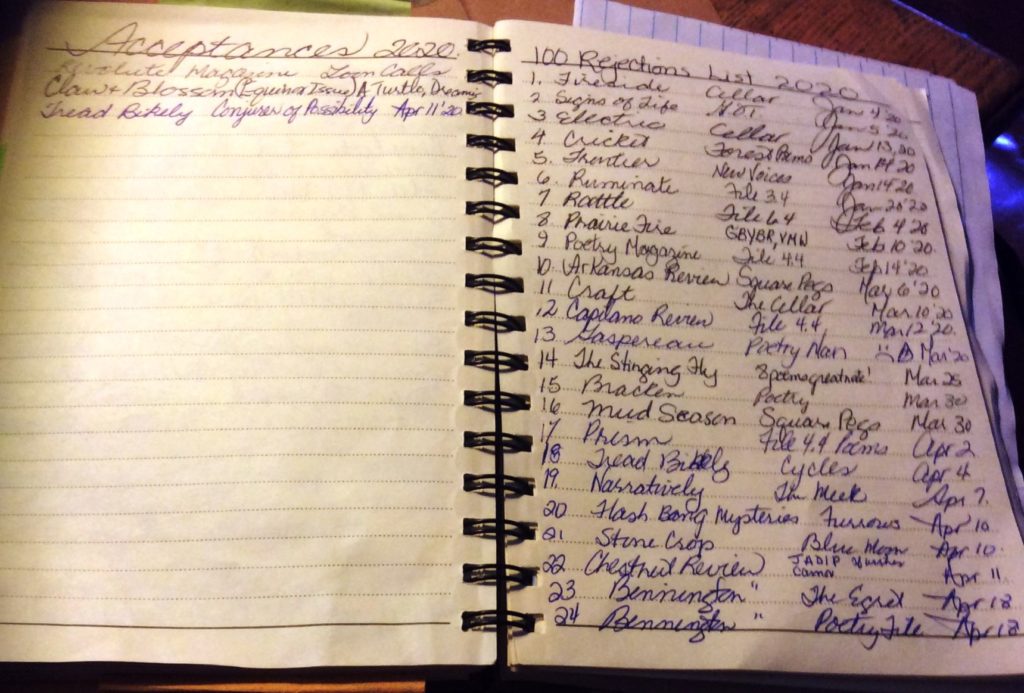 2020 marks my third year as a member in good standing of "The 100 Rejections Club." I'm embarrassed to tell you I can't quite recall where I first heard about this, but I'd highly recommend joining to anyone who finds themselves terrified of either submitting, rejection, or both. The concept is based upon the rationale that if you make it your goal to receive 100 rejections in a year, it means you'll need to send out at least the same number of pieces for consideration.
When you have that much product out at any given time it #1: exponentially increases your acceptance rate and #2: it helps you become inured to the fear of disappointment. No word of a lie, most weeks I receive an average of four rejections. If I'm really lucky I'll have an acceptance every couple of months. I record all activity in a journal, including notes of encouragement from editors who didn't pick up a piece the first time around but suggested sending again. If you develop a file of material from prompts or any stray thought that inspires you and if you do your homework and research the markets mentioned in the newsletters above (as well as countless others) it's pretty well certain that that you'll eventually have a match. Then it's time to let the fun begin!