I came upon a site recently that deals with words. Not sure if someone sent it to me or if I saw if on Facebook or? Matters not. The site is Wordsmith.org and is prepared by Anu Garg. The title of the project is A. Word. A. Day. If you subscribe, as I did, you'll receive a word-a-day in your inbox.
Google tells me that Anu Garg is the founder of Wordsmith.org, and that he's created an online community of "word lovers" from an estimated 195 countries. He's also written several books about language-related issues and penned stories for magazines and newspapers.
But here's the thing. Not only does he send you a new, fun, interesting word every day (with its pronunciation, meaning, and entymology, natch) but he usually includes some fascinating history, background, and even links to subjects or stories related to the word, as well as recent or common ways the word has been used.
Here's a random example:
Houdini
PRONUNCIATION:
(hoo-DEE-nee)
MEANING:
noun: An escape artist.
verb intr.: To escape.
ETYMOLOGY:
After Harry Houdini (1874-1926), a magician and escape artist. Earliest documented use: 1923.
NOTES:
Houdini was born as Ehrich Weiss, but he admired the French magician Jean-Eugène Robert-Houdin so changed his name. His nickname Ehri became Harry. Watch a Houdini straitjacket escape in Houston, 1923: (video, 3 min.). How did he do his magic tricks and escapes? Read all about it here. In his later years, Houdini devoted his life to debunking psychics, mediums, and other fraudsters. He worked with the Scientific American magazine to expose them. Also see Houdini vs Arthur Conan Doyle. If I had my way, I'd give a subscription to the Scientific American to every person on this earth, especially to lawmakers. Subscribe to the magazine here (and no, we are not paid to say this).
USAGE:
"But Andrews has proven himself a Houdini when it comes to escaping such traps." Brett Martin; Top Brass; Vanity Fair (New York); Mar 2021.

"Lucy has houdinied out of her car seat and is now climbing into the front."
Carrie Mac; Equinox Gales; Antigonish Review (Canada); Winter 2006.

* * *
Isn't that a hoot?Would love to meet this guy! May try and track him down and have a chat with him.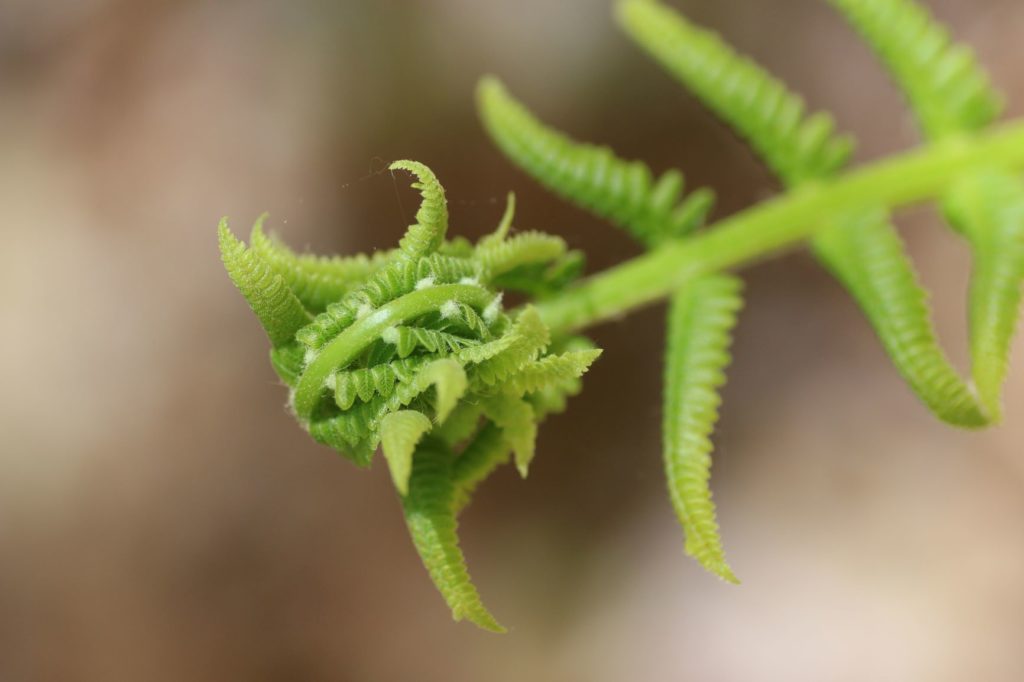 Meanwhile, I continue to roam around the forest and take in the wonder of small. This morning I met a number of fern families. Loved spending time with them. Top one was very shy; next photo left me feeling as I was intruding on a serious family matter. This last fern struck me as a bit of an exhibitionist.
Let me know if you sign up for the word thing. I do think you'll enjoy it.