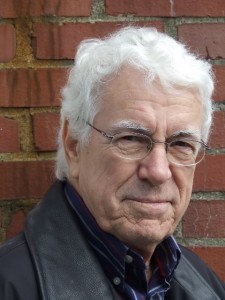 This is a bit of a departure.  Below you will read The End of My Sunday Column by Silver Donald Cameron. It is sobering. "Silver Don" is one of Canada's most respected  journalists; he's penned 16 books including two novels; won innumerable awards; owns/hosts The Green Interview; and for 13 years had a column in the Sunday edition of the Chronicle Herald. But, as of yesterday, April 30, his voice will no longer grace those pages. Here's why.
The End of my Sunday Column
by Silver Donald Cameron
In 1998, when the Halifax Chronicle-Herald invited me to contribute a weekly column to their new Sunday edition, I wrote a simple one-page contract that said, essentially, that the Sunday Herald would publish my columns before anyone else, and that I would retain all other rights to the works. And thus began a happy association between me and the paper – and its readers – that lasted 13 years.
The secret of freelance survival is to make many different uses of the same research, so I wove the column in and out among my other assignments. Some columns were built on my work for foundations and other associations. Sometimes I sketched out ideas in the column and developed them elsewhere. When McClelland and Stewart commissioned a book about sailing from Nova Scotia to the Bahamas, I sent columns to the Herald from ports all down the coast – and then stitched the material into my book Sailing Away from Winter.  The Herald never paid a nickel of travel costs or expenses, but it received columns from every province of Canada, from England and India, from the Bahamas and Bhutan.
And then in mid-February, management wrote to all freelancers directing them to sign a new contract, ASAP.
The cont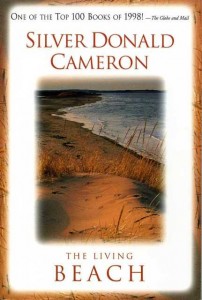 ract was atrocious, and its central feature was a sweeping claim to all rights in a writer's work, worldwide and in perpetuity.  The paper could reprint our work, re-sell it, combine it with other material to make other products, sell these rights to others, and so on.  True, the writers were allowed to do the same thing – but our title to the rights would be seriously impaired, and we might conceivably wind up competing against the Herald for additional sales of our own works. I couldn't continue to swap material back and forth between my Herald column and my other work. And – although these secondary rights are valuable intellectual property, which is why the Herald wanted them – the paper wasn't offering a single penny for them.
You can read the contract for yourself – and also our plain-language description of it – at www.HoweNow.ca,  along with all the other source documents in this saga. Faced with this awful contract, the Herald's freelancers gradually got in touch with one another, and with the Canadian Freelance Union. Eventually we assembled a group of 34 writers, not all of them immediately active.  We weren't – and aren't – all members of the CFU, but the CFU was extremely supportive.
The CFU's lawyers created a revised contract that would protect our interests while still giving the Herald what it needed, and CFU President Mike O'Reilly tried fruitlessly to talk to the Herald's management. The paper insisted it would only deal directly and individually with its own freelancers, and not with any group –  a classic stance of high-handed employers since the labour movement began. And by now the paper was insisting that everyone had to sign the contract by April 15 – or else.
Dan Leger, the paper's Director of News Content, asked to talk with me. We talked. I stressed that the freelancers wanted the Herald to succeed; we wanted it to make a successful transition into a new digital world; we wanted to continue writing for it, and we had no objection to selling it the rights that it really needed. I asked for two things. First, lift the deadline. Second, instead of demanding all rights, specify the rights that you actually need, and let's work out a deal that gives you those rights.
To their credit, the Herald's managers delayed the deadline till April 30, and improved the contract substantially – but they left the rights clause unchanged. After conferring with the freelance group, I wrote again to explain why the all-rights clause was unacceptable, and asking Leger once again to specify the rights that the paper actually needed. He didn't reply. Instead, his assistant sent an ultimatum to each freelancer: if you want to keep working with the Herald, sign by April 30.
Twenty-one writers then signed yet another letter with a further request to negotiate, but this time we set our own deadline: we wanted the paper to commence serious negotiations on the rights clause by April 29, failing which we would take it that they had chosen to sever our relationships with them. You can read that letter on the Union's website too. The Herald did not reply.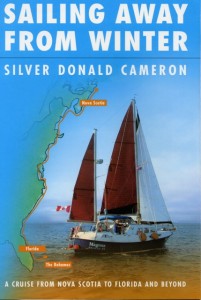 By now, news of the dispute had leaked out to other media, who then interviewed the Herald's editorial leaders. Talking with the CBC, Leger referred to the new contract as including "a few small changes that would reflect the current reality out there in the digital world." But "we have to proceed in a businesslike manner. It's a business. It's not charity. It's not a social program. It's a business."
Talking to the online news service allNovaScotia.com, Frank De Palma, Leger's assistant, was even more inaccurate and disrespectful.
"Cameron and a handful of others, literally, are holding out. If they want to continue with us, we need that contract, and he knows that. They don't want to play ball." He was surprised at the resistance, he said, but "there is nothing like a writer with a cause, right? We've had a number of columnists since 1998 come and go, and he has a good voice – and has had a good voice for a long time – but columnists can come and go."
Indeed they can. And they have, along with a lot of other industrious stringers, feature writers and reviewers.
Imagine this: I sell an apple to Dan Leger once a week. After 13 years, he comes by and says, I need three or four or five more apples. Fine, I say, tell me how many and I'll give you a deal on them. No, he says, I can't figure out how many I want, so I'm taking the whole barrel. Whoa, I say, that's going to be expensive, and I'll have nothing for my other customers. You don't understand, he says. I'm paying you for one apple, but you're going to give me the whole barrel for nothing. Hand it over.
If that sounds like hot, steaming nonsense to you, you have achieved a perfect understanding of the Herald's position. They don't seem to understand that their writers are not charities, either.
The sad thing is that none of  this bluster and melodrama was necessary. The problem is not intractable, not even particularly difficult. Tell us what you want, be prepared to pay at least some modest price for it, and let's figure it out.  If we don't get it precisely right the first time, let's re-negotiate it later. But alas, the concept of negotiating like adults is apparently too deep, and too modern, for this management team's antebellum attitude to business relationships.
And for that reason alone, everybody loses – the writers, the paper, and the readers.
*         *         *
This is a sad, sad day for Silver Don and freelancers at the Chronicle Herald. Do drop us a line.