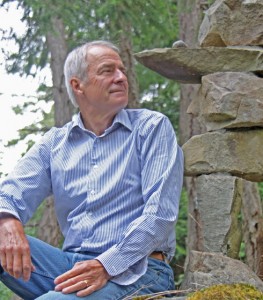 An award‑winning environment, science & travel writer and photographer, Hans Tammemagi has written seven books and his articles appear in newspapers and magazines across North America. He also writes a monthly ecotourism feature for Singapore Airline's in-flight magazine. Hans is an adjunct professor in environment at the University of Victoria, British Columbia.
His book, Winning Proposals, describes how to write a proposal—a vital tool today. Many companies and organizations would falter without the ability to write proposals for funding, venture capital, or grants. This book goes beyond formulas and templates and shows how to transform a proposal into a winner. In particular, it explains the powerful art of persuasion, which can also be used in virtually all facets of life.
Winning Proposals. You first published this book in 1995. What inspired you to write a book on this topic?
Over the years I worked for many consulting firms in the environment and engineering areas. We were constantly writing proposals to get contracts—a vitally important task—and I became frustrated that no books and few guidelines were available to help us. Checking book stores and libraries, I found only a few books on this topic, but they were all lousy. So, never having written a book or article before, I naively and foolishly jumped into the task of writing a book that would actually help people write winning proposals.
Self-Counsel Press has an excellent reputation for publishing self-help books. How did you get to be published by them? What was involved?
After I finished the book, I sent copies to the five largest Canadian publishers, which I found in the yellow pages. All five copies returned within a few weeks, rejected. I then had the bright idea of consulting the Writers' Guide and found two publishers that specialized in this kind of book. Amazingly both accepted, but I selected Self Counsel because they were bigger. After that it was pretty straightforward. Although they paid no advance, royalty cheques have been coming in for 15 years. Nice.
How much work was involved doing the second and third editions? Were there changes in content, format and style?

The first edition had very little Internet information, so the second edition corrected this and added info, data and sources related to the Internet. The third edition expanded the persuasion aspects and made the book more motivational. After all, persuasion enters almost every aspect of human interaction, and one's persuasiveness plays a huge role in whether one is successful in life or not. It also increased the sections on how to deal with non-traditional proposals. The great thing is that persuasion and human psychology always remain the same. Thus, Winning Proposals will always be current; it should need only minor updates. But, all in all, the second and third editions were far simpler and quicker to do than the first. No comparison.
For folks who are interested in writing a how-to book, what are the most important things to consider?
First, check the library, bookstores including Amazon, and on-line sources to ensure your proposed idea is not already well covered. That is, make sure there's a niche for your topic. Second, be prepared for the long haul. It will take a year or more to research and write your book. And even then, you have no guarantee your book will be accepted by a publisher. Third, it really helps if you are an expert in your proposed topic. Fourth, don't expect to make much money. It will be a labour of love, something you do largely for self satisfaction. Just the same, try to figure out some financial angles. For example, I taught proposal writing courses for which I was paid. Also, my book was a required text.
Last thoughts?
A book is tangible and lasts forever, and a book author is respected. In contrast, articles are forgotten tomorrow and free-lance article writers are a dime-a-dozen. Perhaps pursuing a book isn't such a bad idea?
Great stuff Hans. I'm hoping readers will have questions for you! Fire away folks. Simply hit the "comment" button and get your questions (or comments) from brain to keyboard. Hans is on standby!