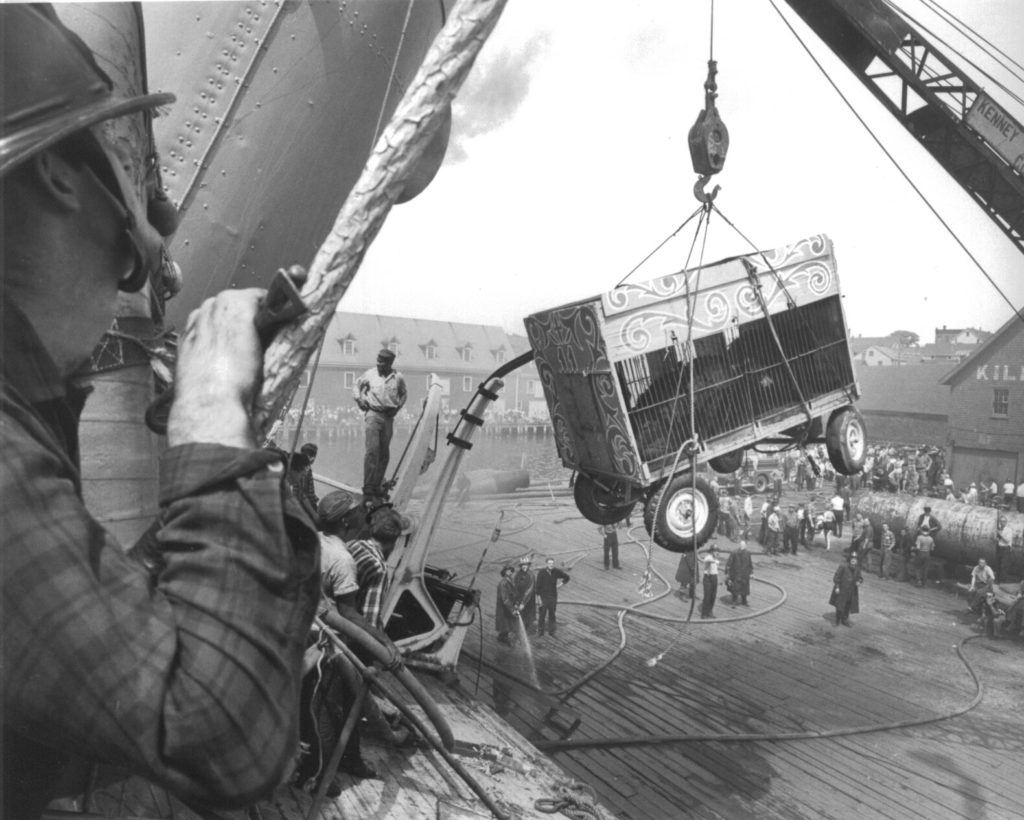 Funny how significant events in our lives are lodged somewhere in our skulls then surface when mentioned. For example, I can recall to the hour where I was, who I was with etc. on the day President Kennedy was shot, the horrors of 9/11, and the day of the circus ship fire in Yarmouth. (I wrote a story for The Nova Scotian about that fire and Shirley the Elephant many moons ago.)
At the moment, however, I'm thinking about when the reality of COVID struck home. Although, in this scenario, we had some warning. At the time (last February), I thought folks around the world were over-reacting. Wouldn't happen here. Then it did. Happen here. I was in Halifax with my sister, Carmen. It was Friday, March 13th. We were staying at my daughter and son-in-law's home in Dartmouth, happily looking forward to their return the next day from a trip south. Carmen and I also had tickets for a concert (Symphony NS) Saturday night.
Then two things happened late Friday. Margo emailed us to say they would have to quarantine as soon as they landed and we could not be in their home. Within minutes, we were notified that the concert was cancelled. COVID had entered our lives.
We made arrangements to stay at the Atlantica Hotel uptown, moved there Saturday morning, and tried to figure out what, exactly, was happening. We couldn't. So we decided to occupy ourselves by visiting Pier 21 and the AGNS on Saturday but–they, too, closed, as did every other museum and gallery in the city. It was surrealistic. (As you can tell, the photo above has nothing to do with the story, save it's slightly weird–as was the situation we were in at the time.)
Sunday morning the owner of Old Creel Canoe & Kayak agreed we could still meet so I could pick up the light-weight canoe I had ordered earlier in the winter. She was as black as inky waters can be when there is no sun. I named her "Miss Ebony." It was the saving grace of the weekend. Within eight hours we were back home and on the water together.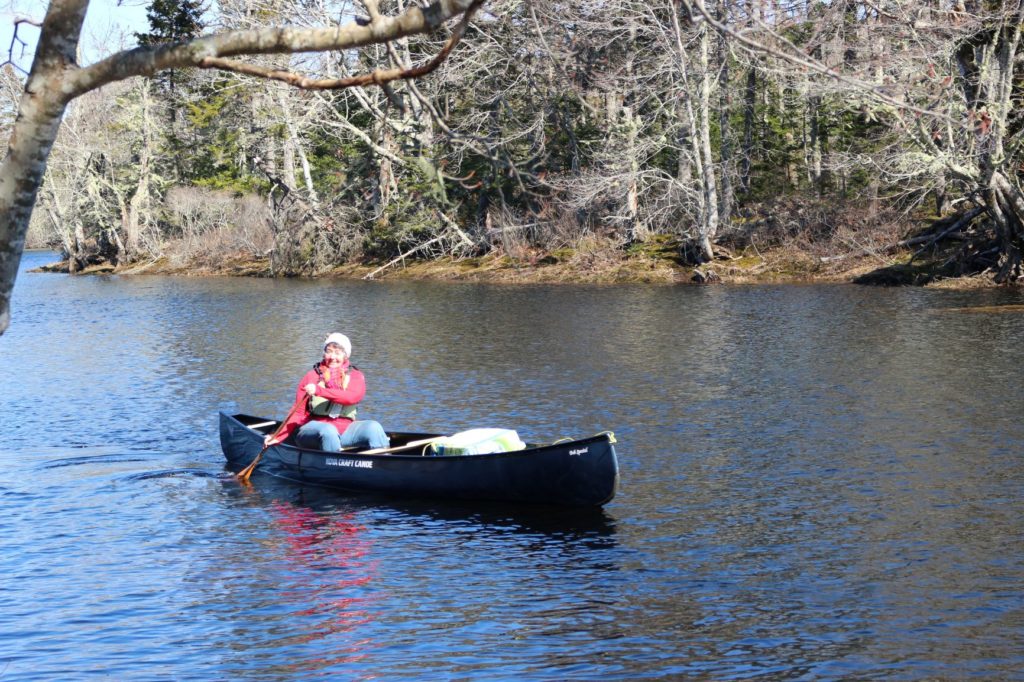 Meanwhile I've been thinking about "saving grace." My trusty Merriam-Webster defines this as a good quality that makes a bad or unpleasant person or thing better or more acceptable.
It's a challenge to find in relation to COVID but I've discovered that once I started looking for the "saving graces" I've experienced through the pandemic, they are everywhere. It's like Mary Oliver's "heavengly invisibles" that I've babbled on about before. We just gotta have our eyes (and hearts) open.
An obvious saving grace for me is to disappear at "The Shack", Barrie's Air BnB. I'm heading there for three nights and four days to sleep, read, and ponder. Not sure what the pondering will be about but it doesn't matter, does it?! The photo above is one I took the last time I was there. It was minus 12 degrees C … yet the greenery was alive and well.
Notice I didn't say I was going to write. haha. Might. Might not.
Would love to hear about moments in your life that are etched in your memory. Or thoughts about COVID. Or anything that comes to mind. Comfort foods? Fabourite colour? Pet peeves? Wants and wishes? The sounds of the wind today?