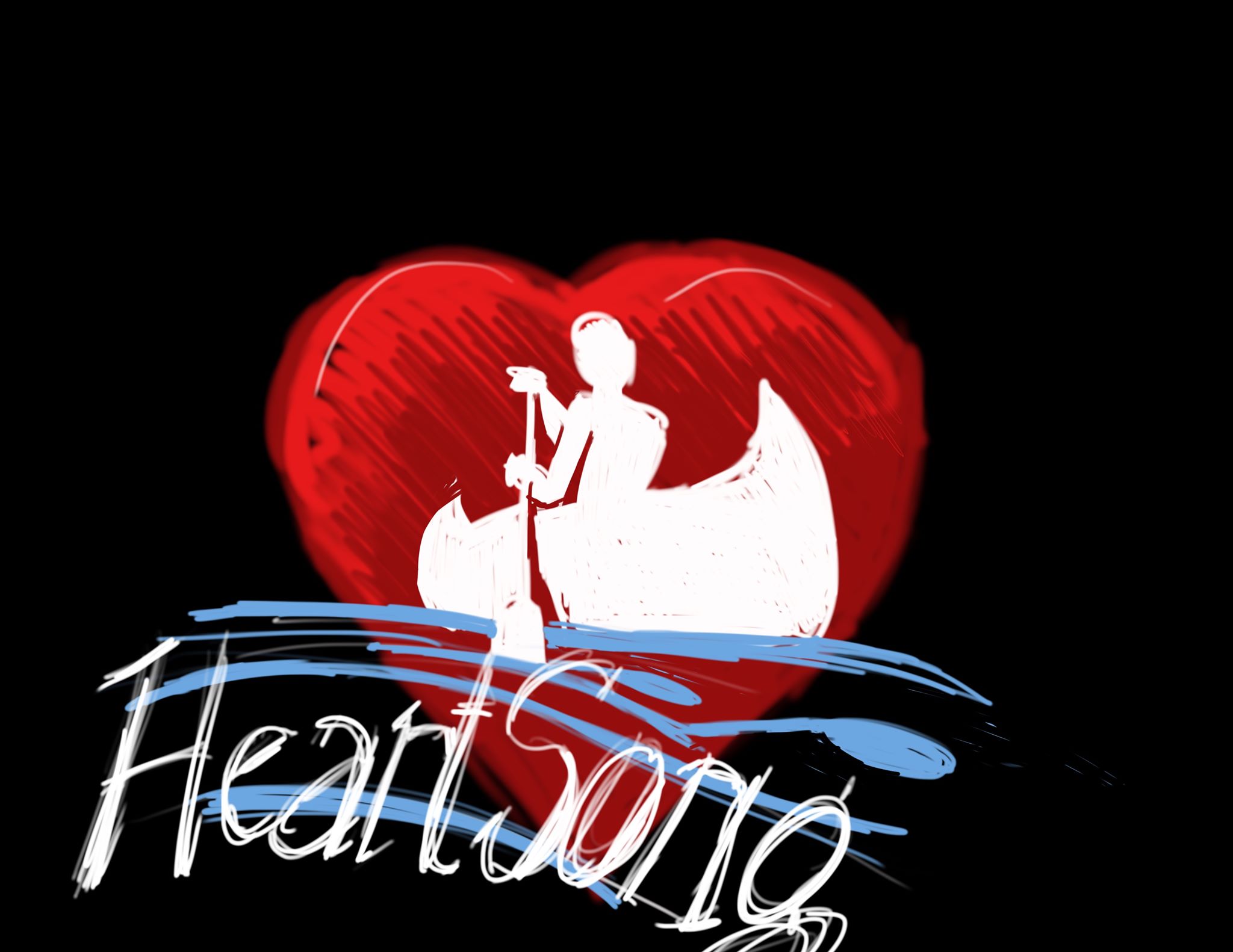 As my travel memoir–Waking Up In My Own Backyard–seems to have struck a cord with readers,  Melanie (to whom I dedicated the book) and I decided to roll out the concept across Canada. We recently held a FB contest for a name and received 187 suggestions! We selected "The Heartsong Project," submitted by Anna Mallin.
Our goal is to launch HEARTSONG in the spring of 2019.
In a nutshell: go somewhere in your own backyard (however you define this) and do something/meet someone, have an experience–that makes your heart sing. Approach it as if you are in a new, exotic place. Make a spontaneous connection with someone; take a risk; go down an undiscovered path … then tell us about it!
Over the coming winter we'll have a website built specifically for HEARTSONG where Canadians can post stories/photos much like Melanie and I did with The July Project. And, as I said, we hope to launch the project Canada-wide next spring.
Note: the logo you see is NOT for our project! It's something dashed off by a friend and shows that paddling makes my heart sing. But I thought I'd post it anyway. A logo for the project is now in the design phase.  Please subscribe to my site so you can stay tuned and hear about the plans for HEARTSONG as they unfold. It's easy. Just go to the right side of this post and enter your email.
Meanwhile, check out Rick Mercer's last rant here. It's priceless … and so "bang on" with our plans. By the way, don't wait until we roll this out across the country next spring. Start now to get up close and personal with your own backyard! It could change your life; it changed mine.
And please let me know what you think. Thoughts, suggestions, welcome!