Barrie gave me a macro lens for my Birthday last month, about the same time of my last post. But, since then, things kind of ramped up and I went from turtle pace to full bore cheetah run. (Remind me sometime to tell you about discovering Cheetah–my spirit animal.)
Anyway, as most of you know, the past couple of months have been rather momentous. Just completed Darryl Whetter's CNF course on writing personal essays. Crazy, madly in love with both the prof and the content of the course. His teaching style both intense and demanding; the energy he spent re: providing resources, edits etc. went beyond the call of duty. Learned buckets; now need to apply to my writing.
Don't look for it in this post as I'm too pooped from trying to protect some moose–an endangered species at risk in an area of NS that is being logged–and getting arrested. That is, nine of us were arrested for doing what our government should be doing.
But I may have a hell of a good story some day. Need to go through a couple of court trials first … one charge is a civil matter; one is a criminal matter. Sigh.
Meanwhile, the past forty-eight hours is the first chance I've had to play with this lens. What fun! The pansy photo above was taken yesterday. Seems to be an apt visual metaphor for moi-meme. Worn around the edges, but still some fire in belly. Haha.
Today's shots were in the rain. Spent tons of time this morning watching raindrops plop into the river. Could have spent the day gawking at them. Later, my attention turned to drops on chicken coop wire surrounding the gardens, and drops on on tips of pine needles.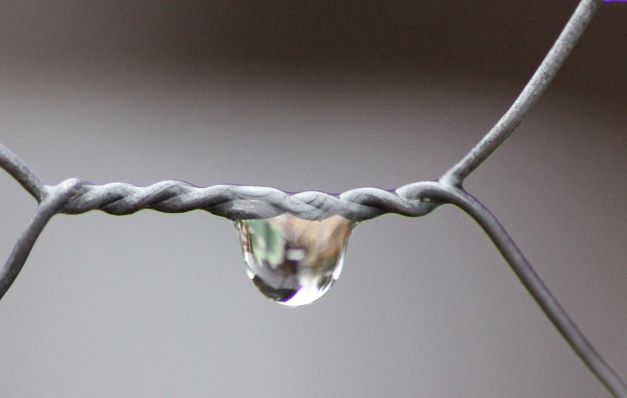 The latter two were especially fascinating as the reflections in the drops were upside down. Surrealistic. Perhaps a parallel my life of late.
Still processing this "arrest" business. Find it incredulous that a governing body in Canada can be so deaf to its citizens. And so deaf to the science and biology presented in support of protecting our endangered species, as well as reducing the amount of clearcutting that's taking place.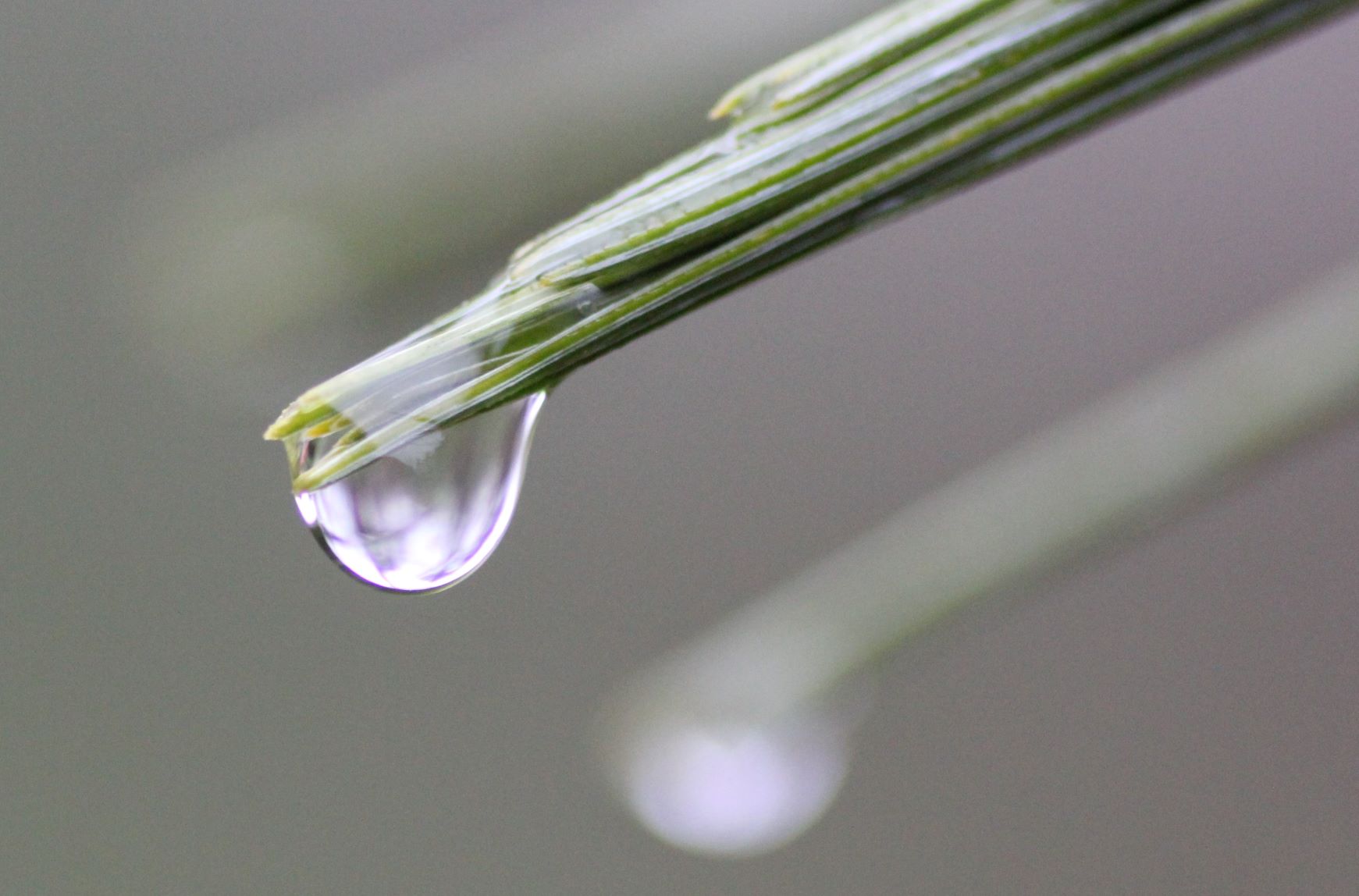 On another note, a friend gave me Elizabeth Gilbert's Big Magic–Creative Living Beyond Fear for my birthday and I now have time to read it. Feels like there's a big pause in my life. May be akin to limbo. Like this drop before the drop drops. As my neighbour often sums up a situation: "Is good, no?"
Yes, Evelyn, is good.