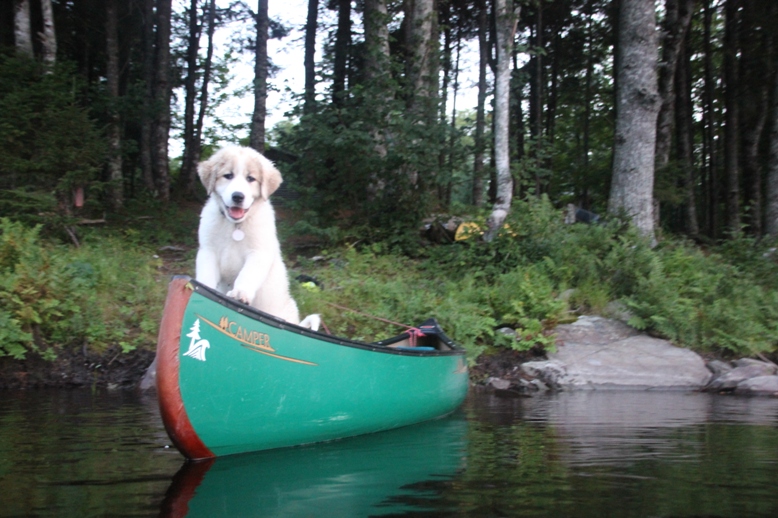 OK. So  someone swiped a few weeks out of my life. He goes by the name  of Bailey. Great Pyrenees pup.  He was 22 pounds when we got him on August 8. One month later he's more like 40 pounds. Rumour has it he will weigh-in  around 130 pounds a year from now. Or, at this rate, maybe by Christmas.  He also bulldozed his way onto my FB page and tells his own stories, "From Bailey's Viewpoint." He's quite a character.
But I can't blame him entirely for not completing the posts for TJP. It's also about this job I have that has deadlines and, ahem, also required attention.
Enough excuses. I'm now sort of caught up. Hope to resume posts tonight.
Oh yeah. I had so many things left over on my to-do list  that I've extended TJP indefinitely. Won't be  on the go every day, but will carry on local off-the-beaten track excursions and doing wee posts under another title once I catch up with TJP.
Ta-da!