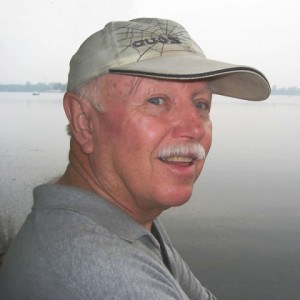 David Stanley's career as a guidebook writer began with notes scribbled in the margins of early backpacking guides to Asia. In 1979 Stanley co-authored the first edition of South Pacific Handbook with Bill Dalton, founder of Moon Publications. The handbook went through eight editions before being discontinued in 2004.
In 1989 David wrote his first Lonely Planet guide, Eastern Europe on a Shoestring, published just six months before the fall of the Berlin Wall. It soon became a bestseller and Stanley did two more editions before jumping across to the Caribbean where he produced the first two editions of Lonely Planet Cuba. The 7th edition of Moon Tahiti and 9th edition of Moon Fiji were published in early 2011. Details are on http://www.southpacific.org
What got you started on the road of writing guidebooks?
Living abroad has always fascinated me and I studied at universities in Mexico, Spain, and Italy as well as Canada. In 1973 I hitchhiked around South America, until my girlfriend got robbed in Peru. We returned to Canada and took jobs as tour company representatives in Cuba. In the late 1970s, I began backpacking through Asia. There weren't many travel guidebooks in those days and Across Asia on the Cheap by Tony and Maureen Wheeler was the backpacker's bible of the time. I sent extensive feedback to Bill Dalton and Tony Wheeler and eventually they invited me to join them. Since 1979 I've written original travel guides to the South Pacific, Micronesia, Alaska-Yukon, Eastern Europe, Cuba, and parts of Canada.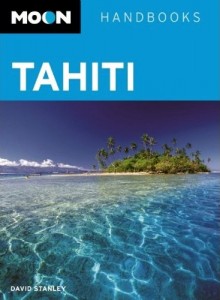 Updating and doing revisions must be a huge part of your writing life. I've heard it said that doing a revision is as much work as writing the original version. What's involved?
The first thing I do when updating an existing guidebook is add three asterisks in front of every price, telephone number, and email address in the manuscript. As I update or reconfirm the prices, I remove the asterisks so I always know what hasn't been checked. When preparing a new edition of a large multi-country guide like Eastern Europe or South Pacific, it's always a challenge to keep the book from growing. While preparing the third edition of Eastern Europe on a Shoestring in 1993, I remember marking every place covered in the book on a large regional map. I then drew lines between those points and anywhere that wasn't directly on a practical travel route was dropped from the book. My editor was very impressed that the new edition hadn't become heavier. The travel involved in researching a guidebook is the fun part and you usually spend three times as long sitting behind a screen scrutinizing tiny numbers.
Out of the 213 countries you've visited, what are two most-favourite—and why. What's the bottom on you list—and why.
My favorite country is Canada for the comfort and convenience it offers. I have many other favorites for specific reasons. For art, Italy. For music, Hungary. For museums, the United Kingdom. For archaeology, Easter Island. For natural beauty, Cape Verde. For beaches, Turks and Caicos. For adventure, Ethiopia. For local color, India. For friendly people, Fiji. For food, Thailand. For romance, the Czech Republic. There's no place in the world that offers all of that together. Unfortunately, I'd have to put Jamaica near the bottom of my list for the violence and social unrest I witnessed there. And Norway was too cold and businesslike for my taste.
Have you ever considered writing a travel book that's not a guide? More like a travelogue of your experiences over the years? You must have some "wow" stories to tell!
I've tried writing dreamy travel articles—and failed. I'm too practical for that. Yes, I've had a few remarkable experiences but I don't go looking for trouble when I travel and I always travel incognito. Frankly, I can't think of single prominent guidebook writer who is also a successful narrative travel writer. The two genres are quite distinct.
Last words about writing in general or writing travel books in particular?
I was lucky to get into guidebook writing back in the early days when publishers like Lonely Planet still paid royalties and allowed authors to retain their copyright. Today the best you can hope for is a flat fee which barely covers taxes and expenses. Current Lonely Planet updaters must sign away all rights—even moral rights—in order to get a contract. Avalon Travel still pays royalties and let's you keep your copyright but sales of printed guidebooks are in steady decline and you'll be lucky to make a living at it. Guidebook writing can still be a lot of fun, but have another source of income to fall back on.
Note to readers: David will be on one of his exotic adventures for three weeks, returning around  Easter Weekend. At that time he'll be on standby for questions! So just click on "Comments."  I'm sure he'd love to hear from you!